Details Matter Bookkeeping & Advisory
Services
Not your typical bookkeepers
Discover the Details Matter Difference
At Details Matter Bookkeeping & Advisory, we specialize in providing comprehensive bookkeeping and advisory services to small businesses.  With our expertise and dedication, we help busy small business owners focus on what they do best while we take care of their financial needs.
Switching to Details Matter Bookkeeping & Advisory means stepping into a new era of bookkeeping services that go beyond the ordinary. Experience the difference we bring to the table, ensuring your financial success and empowering your business to thrive.
Bonded & Insured

Certified Expertise

Fixed Monthly Prices

Cutting-Edge Technology

Uncompromised Security

Women-Owned & Operated

Customized Financial Reports

Extensive Business Network

Reliable Team Coverage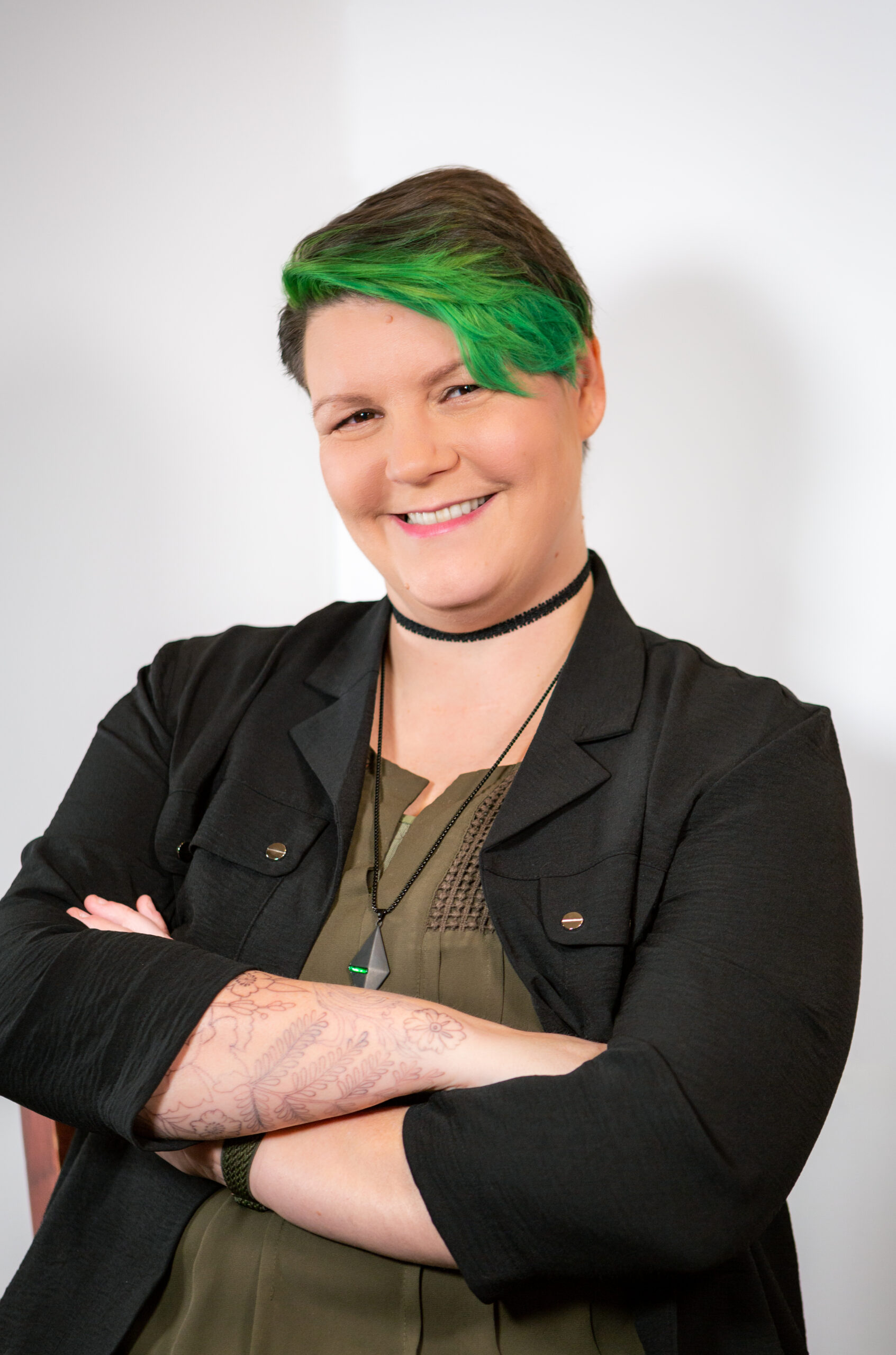 Essential Package
Our Essential Package is designed to provide small business owners with the fundamental bookkeeping services they need to stay organized, compliant, and make informed financial decisions. We take care of the essential bookkeeping tasks so that you can focus on growing your business with confidence.
Growth Package
Our Growth Package is designed for ambitious small business owners who are ready to take their business to new heights. In addition to all the benefits of our Essential Package, this comprehensive package includes valuable tools and deep dive strategy sessions to fuel your business growth and success.
Premium Package
Our Premium Package is the ultimate solution for small business owners who desire a comprehensive and hands-on approach to their financial management. With all the benefits of our Essentials and Growth Packages, the Premium Package takes it a step further by providing CFO-level services and becoming your outsourced full-service accounting department.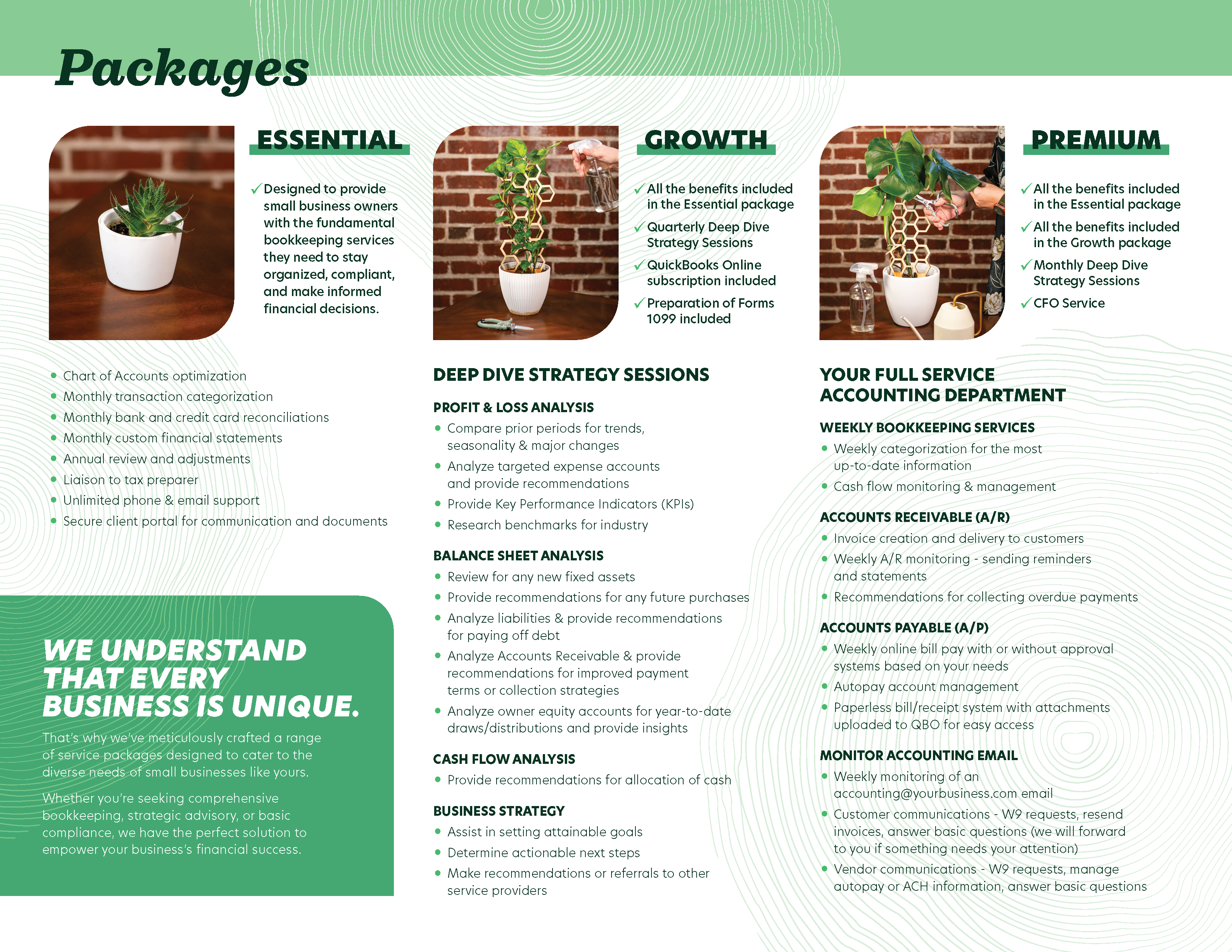 Welcome to the Paperless Era!
If you are struggling to manage your bills and receipts, we have the solution! You can snap a photo, forward an email, or upload a pile of scanned invoices and we'll help you manage it all. We attach every receipt to its corresponding expense in QuickBooks Online, so you never have to go digging through file cabinets or boxes again.
Advanced Tracking
Whether you have multiple locations, properties, or distinct business segments, our Advanced Tracking service ensures that your financial data is organized and classified according to your unique needs.  For our Premium clients, this can include job-costing where we track and allocate expenses to specific projects or jobs, allowing you to accurately measure profitability, identify cost drivers, and make informed decisions to optimize project performance.
Sales Taxes
If you are required to remit sales tax on goods or services you sell, you will need to complete sales tax returns. To make your life easier, we can do this for you, which will save you time and give you the peace of mind that they are being completed correctly.
Business Referrals
Not to brag or anything, but…we know people.  We have relationships with several qualified and amazing CPAs in the area and we are happy to provide referrals to them for our clients. We also have referrals for all kinds of other business needs like payroll and marketing. Feel free to ask us about anything personal you are looking for as well—we have clients that are dog walkers, bakeries, local retail, etc.
Bookkeeping & advisory services that let you get back to what you love.
Learn more about how we can help you grow your business.